Latham Rick
Musicians or bands:
Rick Latham & the Groove Doctors, Edgar Winter, Mitch Perry, Jon Burton, Edwin Evans, Quincy Jones, B.B. King, Larry Carlton
Biography and commentary: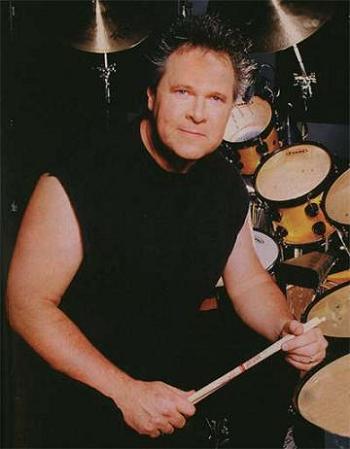 Born in 1955, Rick Latham is an R & B drummer who is the writer of two drumset methods, probably the most innovative and advanced on the Funk drumming: "Advanced Funk Studies" (1980, just after school) and "Contemporary drumset techniques" (1990). These methods present many complex rudiments with linear drumming or independence and anthology quotes of the best funk drummers of the 1970s, 1980s (Steve Gadd, David Garibaldi, Harvey Mason, Gerry Brown, Paul Leim, Peter Erskine, etc). His "square" but complex playing, from coordinations perspective, is not without reminding of the Dave Weckl jazz rock. He released recently (2005) a dvd demonstrating his two methods with pieces in band, and gives numerous master classes worldwide. For students who want to go at the end of the funk drumming.
Marc De Douvan, publication in French: October 10, 2008 (for the translation in English: July 12, 2015)
Official website
See
Link to Drummerworld or other
See