White Lenny
Musicians or bands:
Chick Corea and Return To Forever, Miles Davis, Jacky Mc Lean, Freddie Hubbard, Joe Henderson, Woody Shaw, Gil Evans, Stan Getz, Jamaica Boys, Bobby Hutcherson, Ron Carter, Stanley Clarke, Gato Barbieri, Mike Manieri, Sandy Gonzales, Steve Berrios, Azteca, Bob Baldwin, David Bendeth, Brian Auger, Geri Allen, Don Cherry, Al DiMeola, Rachelle Ferrell, Curtis Fuller, Fuse One, Luis Gasca, Gil Goldstein, Eddie Gomez, Stefan Grossman, John Klemmer, Mark Ledford, Pete Levin, Jason Miles, Meltdown, Cole Porter, Vertu, Santana, Jimmy Smith, Spendel, Michel Urbaniak, Michel Petrucciani, Marcus Miller
Biography and commentary: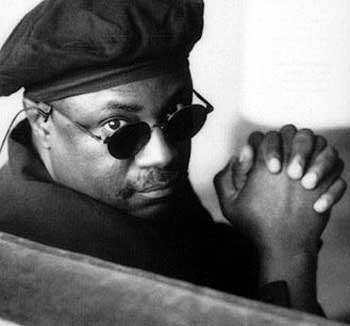 Lenny White (born in 1949 in Jamaica, NY) is one of the first jazz fusion drummers, with Chick Corea and his band Return To Forever notably (example: "No Mistery", Grammy Award winner 1975 in jazz category). Totaly self-taught in music (he followed applied arts studies, such as myself), which doesn't prevent him from having an exemplary technique (like Dennis Chambers, for example), he started playing drumset at 14 years old (being as much a fan of John Coltrane as James Brown, which is already demonstrating his mind openness and taste for experimentation and fusion of genres). He began his career by playing for Jacky Mac Lean (1968), followed by one of the most important recordings of jazz fusion and contemporary jazz: "Bitches Brew" (1969, leader: Miles Davis, but also with: Chick Corea, Joe Zawinul Jack DeJohnette, John Mac laughlin, Wayne Shorter, Dave Holland). His very versatile playing, both jazzy, funky and Latin at a high level of achievement, with a taste for a "dry" and powerful playing focusing on the essential, with flashes of virtuosity, which reminds sometimes his contemporary Billy Cobham, Steve Gadd or also Dennis Chambers, more recently (which he has probably inspired a lot) led him to have played with an impressive number of renowned jazz musicians. Lenny has also made albums as a leader. A father of "contemporary" drumset drumming with Jack DeJohnette and Tony Williams (of which he is a fan), with a style of his own.
Marc De Douvan, publication in French: October 10, 2008 (for the translation in English: July 12, 2015)
Official website
See
Link to Drummerworld or other
See