Da Fonseca Duduka
Musicians or bands:
Duduka Da Fonseca Quintet, Brazilian Trio, Trio Da Paz, Astrud Gilberto, Antonio Carlos Jobim, John Scofield, Randy Brecker, Kenny Barron, John Patitucci, Lee Konitz, Gerry Mulligan, Phil Woods, Herbie Mann, Claudio Roditi, Joe Locke
Biography and commentary: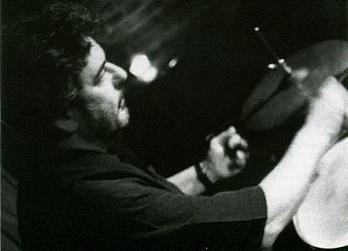 Born in 1951 in Rio de Janeiro, Duduka Da Fonseca is one of the greatest virtuosos of the samba drumset in history and today. He wrote a anthology method that has emerged over the years as an internationnal reference on the subject ("Brazilian Rhythms for Drumset", 1991). Having been myself a former member of one of the most authentic and old samba schools in France (Aquarela de Paris), I can say that it is the method I've seen that has the purest and authentic rhythms from Brazil, plus a very rich documentation. Its very contemporary approach of samba and bossa nova drumset playing (with linear drumming, 4 limbs independence improvisation as the best contemporary jazz musicians), while incorporating the very special Brazilian swing, is almost unique and is reminiscent of a certain Airto Moreira.
Marc De Douvan, publication in French: October 10, 2008 (for the translation in English: July 12, 2015)
Official website
See