Allen Tony
Musicians or bands:
Fela Anikulapo Kuti, Africa 70, Lagos, Randy Weston, Air, Charlotte Gainsbourg, Manu Dibango, Grace Jones, Docteur L, les frères Belmondo, Ali Boulo Santo, Damon Albarn (Blur), Gorillaz, Oumou Sangaré
Biography and commentary: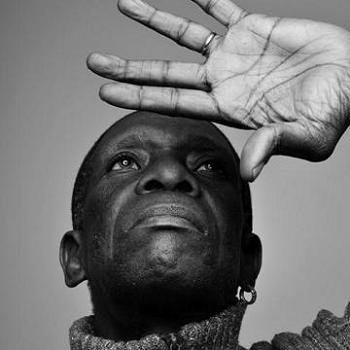 Born in 1940 in Lagos, Nigeria, Tony Allen begins drumset as autodidact at 18 years old, by listening to records of Gene Krupa , Max Roach and Art Blakey . Drummer for Fela Anikulapo Kuti, they invent together the "Afro-beat" in the late 60s, which mix modern instruments and traditional rhythms from West Africa, and which inspired funk music, from James Brown to Lenny Kravitz, by passing through Prince and Tower of Power (David Garibaldi ). Fela and Tony met James Brown during a tour in the United States, where each influence the other. In 1979, he left Fela and founded his own group, "Lagos". He moved shortly after to London to reach a more global audience. His technical approach of the drumset is still unique and unequalled in its genre (its highly syncopated character surely inspired the "drum'n'bass", which earned him to play with musicians in "electro" but also free jazz, pop, etc. styles). To listen absolutely to know the music of tomorrow, who finally reconciles the northern with southern cultures. A great pioneer for the world of music, not only the drummers.
Marc De Douvan, publication in French: November 22, 2006 (for the translation in English: July 12, 2015)
Official website
See
Link to Drummerworld or other
See