Escovedo Sheila "E"
Musicians or bands:
Pete Escovedo, Tito Puente, Prince, Ringo Starr, Renato Neto, Alex Al, Az Yet, Jon B., Babyface, Boog, Sam Cardon, Mariah Carey, Billy Cobham, Phil Collins, Con Funk Shun, Tom Coster, Bam Crawford, The Crusaders, Celine Dion, George Duke, Kenny G., Verette Harp, Jennifer Love Hewitt, Warren Hill, Whitney Houston, Paul Jackson Jr., Quiny Jones, K-Ci & Jo-Jo, Ricky Lawson, Kenny Loggins, Eddie M, Harvey Mason, Najee, Ray Obiedo, Orquestra Was, Luciano Pavarotti, Boyzone, Carl Perkins, Simon Phillip, William "Doc" Powell, Lionel Richie, Merl Saunders, James Lee Stanley, Mavis Staples, Tony! Toni! Tone!, Narada Michael Walden, Michael Wolff, Stevie Wonder, Jesse Colin Young, Zucchero, Sugar Fornaciari
Biography and commentary: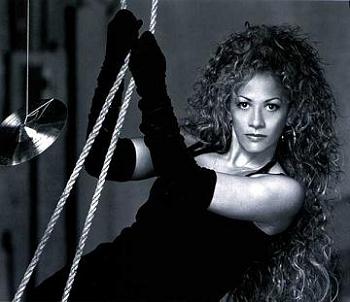 Sheila E. (Escovedo, born in 1957 in Oakland, California) is the daughter of percussionist Pete Escovedo, from the Latin Jazz group Azteca where she began her career. After participating in numerous albums as a percussionist (including Billy Cobham, "Magic" (1977), "Inner Conflicts" (1978), "By Design" (1992)), she was noticed in 1983 by Prince (also for her charm), which has become the noticed drumset drummer in concert (Prince himself is multi-instrumentalist), which will propel her on numerous scenes on the side of renowned artist in all styles (see list). Multi instrumentalist (Latin percussion, drumset, vocals), she becomes at the same time the singer of her own albums ("Glamourous Life", in duet with Prince, 1984). She also participates in master classes and festivals which are derived videos notably in percussion quartet with Alex Acuna, Karl Perazzo and Raul Rekow. One of the first women to compete with the biggest stars of the instrument with a real culture, virtuosity and creativity.
Marc De Douvan, publication in French: October 10, 2008 (for the translation in English: July 12, 2015)
Official website
See
Link to Drummerworld or other
See