Conte Luis
Musicians or bands:
Madonna, Phil Collins, Sergio Mendez, Ray Charles, Pat Metheny, Shakira, Sade, Tony Bennett, Louis Bellson, Toni Braxton, Big Mountain, Cachao, Belinda Carlisle, Cher, Toni Childs, Eric Clapton, Pat Coil, Celine Dion, Cristina Aguilera, Robben Ford, Julio Iglesias, Enrique Iglesias, Tania Maria, Ricky Martin, Elton John, Chaka Kahn, Queen Latifa, Ozzy Osborne, Julian Lennon, Eros Ramazotti, Arturo Sandoval, Poncho Sanchez, Yellowjackets, Paul Young, Roger Waters, Steve Winwood, Barbara Streisand
Biography and commentary: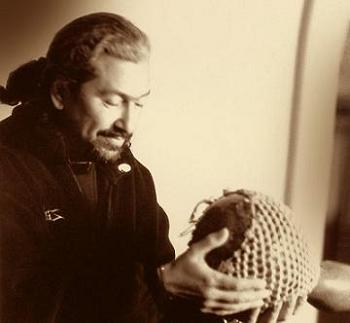 Luis Conte was born in Cuba (1954), where he learned the basics of traditional Afro-Cuban percussions. He left Cuba at age 15 and studied music in Los Angeles where he also played as a guitarist in many local rock bands before returning to percussion. His talent is to have integrated like nobody else Cuban percussion into pop music, which allowed him to play with an impressive number of international stars of the genre. At the same time it did not also prevented him from playing in more traditional salsa or jazz bands . Luis masters as well congas, bongos as timbales and his approach is very open and inventive while being in the tradition (such as playing with one stick). It is one of the few drummers to have had the honor of playing in a tribute concert to Buddy Rich, with Phil Collins on drumset (available on DVD). He also received a Grammy Award with Pat Metheny.
Marc De Douvan, publication in French: March 3, 2009 (for the translation in English: July 12, 2015)
Official website
See
Link to Drummerworld or other
See